2 tags
Weekly review
Hihi hello Its been a great week of marking only.  Met up with friends. Talking to uni friends keeps me sane. Need to do MUNS well. R seems ok. Cross fingers no conflict. Cannot wait for hols to begin. Trip to auzzie alone?  Muses. View Post
Sacred weekends.
Weekend was great.  Went for 1st training at National Museum as a volunteer guide. Loved the experience. Went for a barbecue. I was a little socially awkward. After all, it was a barbecue filled with bankers. Not that money was the topic being bantered… View Post
Reinventing education | TODAYonline
Reinventing education | TODAYonline. The article above is written by Thomas L. Friedman, one of the fore fathers who coined the term 'globalisation'. In it, he writes about another educator, Tony Wagner, who wrote the  book 'Creating Innovators: The… View Post
Socratic Seminars, again
Did not work for my higher ability class. Class culture is too competitive for anyone to WANT to share their opinions on anything. Singaporeans…c'mon kids, failure at the classroom level is only a small, small, part of your life! View Post
Apparently, asking your students if they have objections to your marking makes them lose confidence… http://wp.me/s2w1dl-564 Apparently, asking your students if they have objections to your marking makes them lose confidence in your marking. I thought that the whole point of teaching argumentative writing is to make them argue. How silly of me.  View Post
Socratic Seminars on a rainy day.
The unexamined life is not worth living. (Socrates) For today's lesson in Social Studies, the girls and I plunged straight into a socratic seminar with the help of my co-operating teacher. The topic was "The Singapore government has done enough to ensure… View Post
A micro post about rainy days
View Post
Climate change is no small change!
I have a colleague from Mauritius and I was saddened to hear that his country is hit by flash floods. Apparently I have not read about it in the news because the international news media has not picked it up. There are also people who say that it is the… View Post
I am a writer
I wrote this for my Coursera course, "English Compositions" and I quite liked it. So I'm reposting it here: I am a writer. I am a writer. With my trusty notebook in hand and my scouring pen, I seek out the nuances of human emotions. A flicker in the… View Post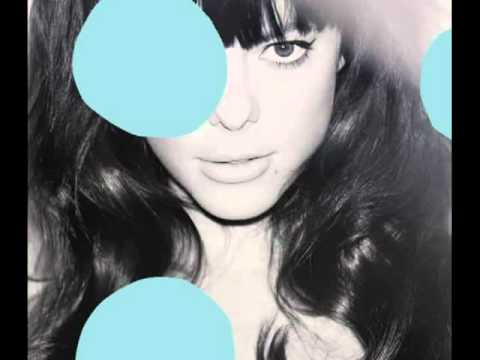 Happy Lunar New Year 2013!
So, its 2013 already. In this year, I turn 26. What have I accomplished so far? I graduated when I turned 24, started working at 25, and have ended up as a teacher of English and the Humanities after a few twists and turns. As I look back on the journey… View Post
Boo
2 tags
"I would be most content if my children grew up to be the kind of people who..."
– Anna Quindlen, "Enough Bookshelves," New York Times, August 7, 1991
Decisions, decisions
Hello Internet, I've moved my Tumblr blog to WordPress so that WordPress can simply be about writing. I stupidly assumed that by the time I got around to writing this difficult post, I would have my room cleaned up, a decision made, and a resignation… View Post shared via WordPress.com
"The reason cities have been engines of economic growth is that young people move..."
– Even Moglen, 2012 Freedom to Connect conference keynote address. Go read the whole thing. Many thanks to Andy for pointing me to it. (via whitneymcn)
I need a smoke. I need to quit my job. I need to withdraw my life savings. I need to buy a plane ticket. I need to figure out where to go. I need to find a new job in new town. I need to find a place to stay. I need to make new friends. I need to never come back.
I am a hamster in a filthy cage.
1st year of teaching is really rough.
It is the end of the long weekend. School starts tomorrow. I have YET to start on lesson planning. Sigh. It is going to cost SGD 30,000 to leave the profession. I am SICK of lesson planning. I am not even trying.
"Second, it is clear that traditional notions of sovereignty alone are not the..."
– Kofi Annan, http://www.un.org/news/ossg/sg/stories/kaecon.html
"One of the lessons that I grew up with was to always stay true to yourself and..."
– Michelle Obama (via julesblogshere)
isthereacurve asked: thanks for checking out my page!
2 tags
Diana Vreeland – 1906-1989
Diana Vreeland's life intrigues me. Who is she? Diana Vreeland was a noted columnist and editor in the field of fashion. She worked for the fashion magazines Harper's Bazaar and Vogue and the Costume Institute of the Metropolitan Museum of Art. She was named to the International Best Dressed List Hall of Fame in 1965.[1] Source: http://en.wikipedia.org/wiki/Diana_Vreeland She...
dis·pu·ta·tious/ˌdispyo͝oˈtāSHəs/
Word of the day
Practicum...Wk 7
Gah. Tomorrow there is an observation by the vice-principal of my school. Yes I am still refining my lesson plans and materials. I am getting really tired and bored of this. I just do not follow this school. There are some concepts that have to be taught explicitly. I do not understand why they insist co-operative learning as the way to go for teaching Social Studies. I would use co-operative...
1 tag
Online writing resource with over thousands of... →
This is so awesome. This is an online phrasebook, with a long list of phrases categorised by character's emotions (eg happy, sad etc) and a long list of settings categorised by weather type. This is amazing  for the English teacher scrambling to put together a list of phrases for descriptive writing. Or for the struggling author looking to assemble a story.Come to think of it, it will also...
The fourth week of teaching practicum, Friday
I'm in my fourth week of practicum now and close -wince- to throwing in the towel. I am starting to really suck as a teacher. Why? 1.) I can't wake up early no matter how I try. I set my clock at 4am. The alarm goes off. I lie to myself that I have an hour. The clock goes off at 5am. I sleep in more. And then its 6am, and I reluctantly roll around and look at the clock. I sleep in...
I would love to be 16 again.
there is so much I would have done differently. the education of children is no fun when you are learning to be more of an adult yourself.
DAMN IT
Can I be happier please? Why is there so much to do as a teacher? :( FML.
Time and teaching doesn't go together
This is awful. I have been wasting my weekends packing my room, obsessing over what to do at school, planning lessons. Where did all the time go? I NEED A CHANGE.
Musings of an Inappropriate Woman: French women... →
rachelhills: My love for Simone de Beauvoir is well documented on this blog. But truth be told, my admiration is driven less by what she wrote than by the way she lived. I love the long letters she and Sartre would write to one another, detailing their every thought and experience (proto bloggers?). I…
1 tag
1 tag
Practicum, Wk 1, Day 2
My co-operating teacher is an amazing teacher. She walks in, looking very fierce. She's dressed all in black.  (She is TALL for a woman, almost 1.79m? ) She sets the tone for classroom discipline by being very strict. Then, she switches into 'good cop' mode by joking with the students. She tells the students a compelling story about herself, why she joined teaching (her...
"We just want to make sure that 10 years from now, when faced with a high value..."
– Principal of local school where I'm teaching on Moral Reasoning. WELL-SAID.
An old poem I wrote, revived online. →
Of the sky (cotton dragons, nebulas of flame) fiery in might burning in their moment glory A hasty palette of unwashed colours drawling hesitantly to fill the portrait vowel by vowel… "slowly, not so soon!" they mutter. a thunderclap of blue casted its judgement; between the candied carnivores and cowering colours, stealing in: a sigh of sorrow from voices bemoaning...
TO BE FRANK about teacher training school. I feel stupid, I feel inadequate and I am wondering. If I made the wrong decision. Oh no……………………………….
What does it mean to suffer from dementia?
It should feel something like this : Inside the head of a person suffering from Dementia, there is nothing but silence. He or she has disassociated himself or herself from the world, its as if he or she lives in a cotton blanket. Sounds are muffled, words make no sense.